Free PDF Tools by NetmanageIT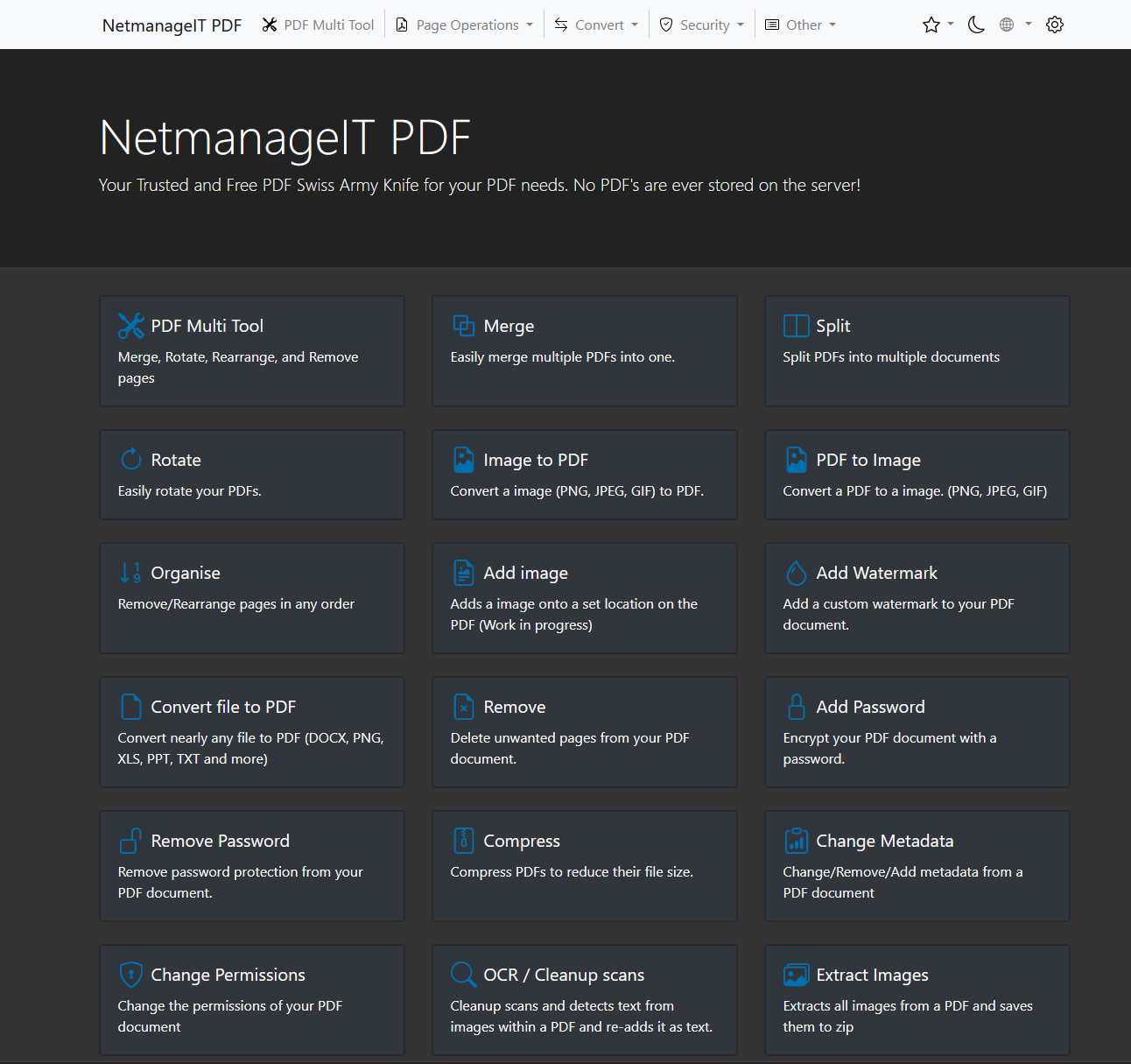 Another great site we setup for our customers, I am making available to anyone who wants to use it, is our https://pdf.netmanageit.com site.
This site is extremely easy to use, and has many features and PDF manipulation tools that you usually only see in the Pro version of Acrobat or other PDF manipulation software you might be using.  In fact, myself and customers find this site alot easier and quicker to use, than the Adobe Acrobat itself!
Popular tools like converting PDF to a doc or docx using OCR, signing documents, rotating pages, removing pages, adding or removing passwords from a document etc.  The site is self explanatory, and extremely intuitive.  
SECURITY NOTE:   The site never stores any PDF documents, and depending on the function used, the temporary files are deleted before the completed PDF is sent back to you during the download.  Alot of the processes themselves, happen only on the local browser side of the user.  Any temporary files needed for certain advanced functions, are long gone before the full processing is completed.