About Daniel Bender the Author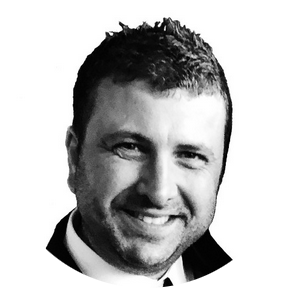 Welcome to NetmanageIT CTO Corner! I'm Dan Bender, a 25-year veteran in the IT/MSP industry and the CTO of NetmanageIT. From a very young age, I've had a passion for technology, and I've had the pleasure of experiencing it evolve from the days of 1200baud modems and BBS systems to today's cutting-edge technologies like AI and automation. As someone who has played with and mastered every technology under the sun, I've developed a deep love for Opensource, Linux, AI, and automation.
As a big proponent of Opensource and its community-driven nature, I believe in helping others experience the benefits of technology. That's why I created this blog, as a platform to showcase my expertise and share my knowledge with like-minded individuals. Whether you're an MSP, IT technician, or cybersecurity specialist, you'll find quality content that you can apply to your work.
At NetmanageIT CTO Corner, we're committed to giving back to the community and spreading the Opensource love. That's why we've created a few dedicated sites and tools, including Password Pusher, PDF tools, a dedicated SpeedTest site, Email Header Analyzer tool, and a fully unabridged CVE lookup database and alerting system that you can join for free.
In addition the "Threat Reports" section contains up to date detailed reports of current cyber attack campaigns and cyber threats, taken from our CTI platform as they come off the wire.  These are easily readable and downloadable PDF report files summarizing the description and history, IOC's, Observables (IP, Domain and File hashes), Attack-patterns and more!
Here is some of the technology I use and setup for my day job in our MSP. That being said, my focus these days outside of running an MSP, are Cybersecurity, Linux and AI technologies.  
- Managed Information Technology Services
- Help Desk Services
- Network Design, implementation and Support
- Premise Network wiring, testing and certification (Fiber Building to Building/Campus consulting)
- Server / Wiring Closet design and installation, Rack/Room thermal mitigation design and implementation
- Network Monitoring
- Business Continuity, Online Backup and Disaster recovery planning
- Server Virtualization using Vmware & Hyper-V
- Web Hosting and Content Management using Drupal
- Cloud Tech such as 365 migrations, Azure, AWS etc.
- DRaaS using vendors Altaro, Veeam, Nakivo
- HaaS Procurement and Deployment
- Server, Endpoint & Network Monitoring
- Security Assessment and Pentesting
- EDR/SIEM/HIDS/NIDS/SOC setup, monitoring and response
- Extensive Experience with CyberSecurity Industry tools ie. Kali Linux, Wazuh, Malcolm, Zeek, Suricata, Cyberchef, Moloch, Wireshark, Nmap, Snort, Alienvault, Security Onion, SELKS, OpenCTI, MISP.
- Virtual CTO & Managed Network Security
- On Demand IT Support
- Software Management
- Cloud Backup Solutions & Data Protection
- OnPrem and Cloud Exchange, SharePoint and SQL
- Enterprise wireless design, setup and site survey's
- Carrier Grade P2P and P2MP design and setup. (Backhaul and LAN Wireless Bridge)
- Firewall, router and UTM appliance/remote access solutions. (SonicWall, Sophos, Cisco, PFsense)
- Cloud API protection services for 365 hosted exchange, SharePoint and OneDrive
- Anti-Phishing protection, campaigns and education
- Custom AV conference room collaboration systems.  ie Polycom, Logitech
- S3 Cloud storage, MINIO custom object Storage systems.
- Extensive Linux experience (Debian, RedHat, CentOS, Ubuntu)
- ElasticSearch, Logstash Kibana tuning/setup (ELK Stack)
- Nginx, Docker and other Linux container solutions
Thank you for visiting NetmanageIT CTO Corner, and God Bless!
Dan
---
If you have any questions or run into any issues with any of the HowTo articles.  Feel free to hit me up on LinkedIN or email me at dbender@netmanageit.com.