Quality DNS Domain Block Lists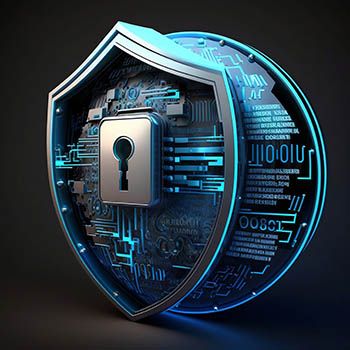 Welcome to our curated Domain / DNS block lists page! I have personally tested and handpicked the best quality block lists over using a variety of lists over an extended period of time. Whether you choose to use them all together for maximum synergy or selectively based on your specific needs, we're confident that you'll find them to be reliable, accurate, and with minimal false positives. All the block lists on this page are well-maintained and kept up-to-date, so you can count on them to provide lasting protection.
Let's get started...
NetmanageIT blocklist - Mainly blocks known malicious domains reported from our custom threat intel platform and pulls from many different threat intel sources via API and other means.  High quality list that will not interfere with sites not associated with anything malicious.
OISD blocklist - Ads, (Mobile) App Ads, Phishing, Malvertising, Malware, Spyware, Ransomware, CryptoJacking, Scam ... Telemetry/Analytics/Tracking. Doesn not interfere with : Torrent, Warez, Porn, Crypto Exchanges, News Satire, Slickdeals (or shopping sites in general), Google (shopping), Facebook, Twitter, Snapchat, Link Shortners, Affiliate/Tracking Links, Gambling, Surveys, etc.
AdGuard DNS Filter List - Filter composed of several other filters (AdGuard Base filter, Social media filter, Tracking Protection filter, Mobile ads filter, EasyList, EasyPrivacy, etc) and simplified specifically to be better compatible with DNS-level ad blocking.
URLhaus List (AdGuard Home)
Mitchell Krog's Block List - Protects from many types of spyware, adware, malware, click-jacking and malicious porn sites.
OSINT Digitalside.it Block List - Last 7 days of top malicious domains.
Phishing Army Blocklist for Phishing Domains.
Firebog.net RPiList-Malware Blocklist - For malware specific domains.
URLhaus Abuse.ch Malicious Domains.
Rescure Cyber Threat Intelligence Malicious Domain Blocklist.
Maltrail Malware Domain Blocklist.
ShadowWhisperer Malware Blocklist - Blocks Malicious Sites, PUPs, Malware, Browser Hijackers, Phishing sites.
Zerodot1 master Cryptojacking and CoinBlocker Blocklist - These lists are used by Pulsedive, APIVoid, NextDNS and others.  The best Cryptojacking list out there.
Blocklist Project Specific Blocklists.
HaGeZi's Threat Intel Feed DNS Blocklist - Increases security significantly! Blocks Malware, Cryptojacking, Spam, Scam and Phishing sites.
HaGeZi's Pro DNS Blocklist - Big broom - Cleans the Internet and protects your privacy! Blocks Ads, Affiliate, Tracking, Metrics, Telemetry, Phishing, Malware, Scam, Fake, Coins and other "Crap".